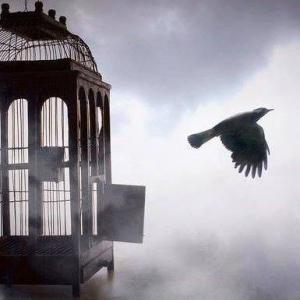 Loretta Kaltenhauser
Artist member since 2018
Cobourg, Ontario
As a contemporary, award winning artist, Loretta expresses her visions in a spontaneous and direct fashion. Acrylic and various other mediums are layered, subtracted and manipulated using palette knives, brushes and scrapers to synthesize an intricate and distinct tableau. Colours and shapes take on an energy of their own and each subsequent layer of texture and colour she adds reinterprets her thoughts and emotions. Loretta works with the passion that her motifs, their essence, will stimulate the mind's eye of the observer. Her work has been included in notable exhibitions at the Joseph D. Carrier Gallery, the Robert McLaughlin Gallery, the John B. Aird Gallery, the Station Gallery, the Visual Arts Centre and she has had a solo show at the Impresario Market Gallery.
ARTIST STATEMENT:
I strive to combine the esthetic feel of ancient and modern using a bold mix of styles, ranging from sleek and contemporary to weathered and organic. In my purely abstract series, I express my visions in a spontaneous and raw fashion, waiting for emotions to be evoked and for images to emerge without ever predicting the end result. My alternate series delves into the affinity between Sky, Middle Earth and Underworld, but does so with fluidity rather than with firm lines of demarcation. My hope is that each representation would defy definition and that the dialogue between observer and artistic conception would be unbounded and unending, concrete and yet mysterious, all the while inviting a stream of consciousness that transcended plain sight and mere intellectuality.
CLIENT APPRECIATION: Good morning Loretta! I hope your day was as exciting as it was no doubt exhausting. I am absolutely thrilled to have met you; so much passion layered beneath your kind, genuine, nurturing nature! And brilliantly revealed. There is something more to say about your art but I'll leave that for a quiet day when all three pieces have found their home on my walls and you have become used to your new status as "Best Emerging Artist in the oil and acrylic category" :))) That said, I just took a photo of On the Waterfront, and although the light in my space is a flat grey this morning due to the thick fog out there your mysterious layers demand attention. As small as it is this painting feeds eyes and mood and I love how the layers completely draw me in. There are questions in there, like I'm lying on Freud's famous couch ;) Thank you, Loretta, and I hope many others gift themselves with one (or several!) of your riveting, sometimes unsettling, other times soothing, always deeply engaging works. Martina
---
Describe your home in 3 words
open comfortable calm
Everyone should know about
While working at my previous office job, every night I would dream that I was standing in front of a blank canvas and then paint would magically appear on it. This was a sign from the Universe to leave my position and start creating full time. Mind you, the paint didn't magically appear, however, I have perfected my own unique techniques over the years and I'm in my happy place now...
During my breaks, I tend to ...
Sit on my deck in the summer and listen to the birds sing. We have a huge green space behind our home filled with bunnies,bees and birds and it re-energizes me. I also love to take walks year round to clear my thoughts and enjoy the precious, present moment.
What do you listen to when you work?
I have eclectic tastes in music but in the summer it's window open and bird songs.The majority of time I prefer to work in silence.
What kind of artwork do you have in your home?
My husband John is a master realist painter and my sister Rita works in graphite so our home is filled with all of our diverse artwork.
Upcoming Exhibitions
2018-09-08
Cobourg
Northumberland Hills Studio Tour
Select Past Exhibitions
2018
Toronto
Toronto Outdoor Art Fair
2018
Toronto
The Artist Project
2018
Cobourg
Art Gallery of Northumberland
2017
Toronto
The Artist Project
2017
Whitby
The Station Gallery
2017
Clarington
Visual Arts Centre of Clarington
2015
Toronto
John B. Aird Gallery
2014
Toronto
Joseph D. Carrier Gallery
Accolades
2017
Robert McLaughlin Gallery
Best Abstract Category Award
Press
2014
NuWork Magazine
Featured in the summer edition